Jesus came to show us who God is and who we can be. God's attempt to reach into our world is defined by Jesus Christ's arrival. Jesus is the anointed messenger and son of God who came demonstrating a new way to live life. He went about doing good and healing all who were oppressed (Acts 10:38). The ancient scripture says that no one has ever seen God, but Jesus has declared Him and made Him known (John 1:18). In other words, if you have seen Jesus, you have seen the Father!  This tells us that God is a loving, healing, compassionate God.
Next, recognize Jesus became your substitute! Jesus paid a price that you could not pay. No amount of human effort, fasting or prayer can save a soul from the sentence of death pronounced upon all humanity by original sin.
What is original sin? Before you and I were ever born, God created Adam and Eve in His image. He created them for dignity, destiny and ultimately for  fellowship with Him! In order to have relationship trust must be established. God only required one thing of Adam and Eve. He simply asked them not to eat fruit from a particular tree in the center of the garden. When they disobeyed, sin entered in and death entered in by sin (Rom 5:12). This separated humanity from God, thus destroying both the trust and the relationship. Without trust and Jesus as a substitute for our sin, you and I could have no relationship with God.
Remember, the only thing that sets us apart from all animals and other created beings is that we were uniquely created in His image!
What is a family? The essence of 'family' is the reality that a mother and father come together and create a child in their image. When we accept the work that Christ has done for us, we enter into relationship with God. His spirit comes to live in us and we become NEW – born into the family of God!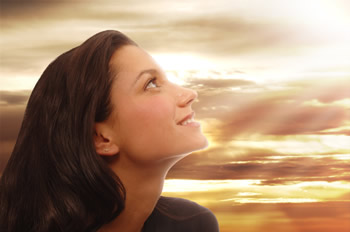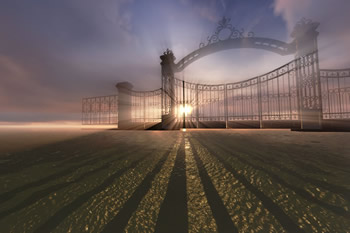 You can enter into relationship with Him today!
God provides entrance into His family when we accept these miracle realities.
Reality #1, Jesus was born of a virgin and lived a sinless life. This miraculous fact qualified Him to be our sacrifice.
Reality #2, it pleased God to bruise Jesus and to put Him to shame for our sin. Jesus humbled Himself even unto death. Though He Himself was sinless, He willingly became sin for you and me. His was a sacrifice of love. Although He did nothing wrong, in God's eyes He obtained eternal forgiveness for every person who would believe on Him.
Reality #3, Jesus overcame the power of sin and death when He arose from the dead!
When Adam and Eve chose not to believe God's words, sin entered upon all humanity. God had to banish us from His garden because sin and holiness could not dwell together.
What does this mean for you and me?  Perhaps God stood at the edge of the Garden when He banished Adam and Eve calling out to them saying, "Adam, Eve don't go very far! I have a plan! I am coming for you! I love you!"
The scriptures say, "Behold I stand at the door and knock if anyone hears my voice and opens the door, I will come in." (Rev 3:20)
You can enter into relationship with Him today by accepting these miracle realities and asking Him to come into your heart. Jesus did for you what you could not do for yourself. Humanity was in need of a savior. Men and women had lost the image of God. But Jesus came demonstrating that it was possible to live a life fully dependent upon and connected to God.
What is prayer? Prayer is conversation with God! When do I pray? You can pray now!
Where do I pray? Right where you are! This new life in Christ is available for the asking! There is nothing you can do to earn acceptance into God's family. No alms, sacrifices or special meditations will give you entrance. Jesus already earned access for you! The only thing required is that you simply acknowledge and respond to Him. The scriptures say that anyone who will call upon the name of the Lord shall be saved! (Rom 10:9, 10)
How do we pray? Think of how a child communicates. The sincerity of a child's heart is captivating and you can pray this right now! 
Lord Jesus, I ask You to come into my heart! I acknowledge that You died for my sin and that You rose from the dead for me! I thank You for taking away my sin and bringing me into the presence of God!

Father, thank You for welcoming me into Your family! I have come home! I receive Your forgiveness and I declare I am redeemed! I recognize that I am Your child! I am born into Your family! Thank You for accepting me, loving me and receiving me into Your family!
If you prayed this prayer today, share your story with us and let us know what has happened to you!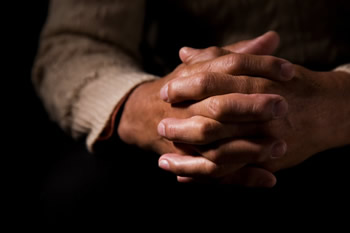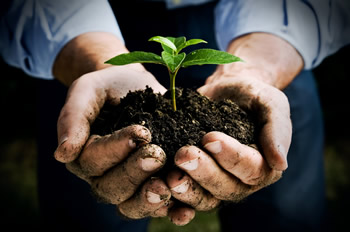 Congratulations! You are now a member of God's family. Let's continue our journey together. Please take some time and discover the resources available to you on this website. The TV programs, books and blogs are created to help you on your new journey! Remember to share your story with us!